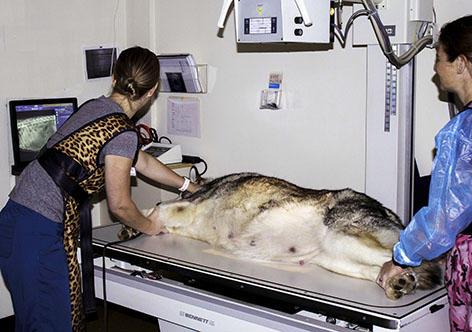 Radiography
Digital radiographs are used to evaluate internal bony and soft tissue structures.  These digital images can be sent to your regular veterinarian for incusion in your pet's file.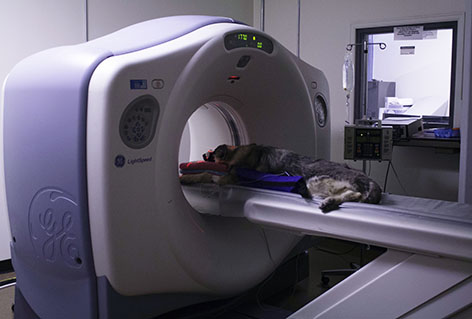 Computed Tomography
We are pleased to be able to offer computed tomography (CT) services at CVSG. A CT scan is a computer reconstruction of a series of radiographs taken of a body structure. The reconstruction allows multi-dimensional viewing of the structure scanned for diagnostic purposes. CT scans are performed for a variety of reasons including the diagnosis of conditions such as brain tumors, intervertebral disc disease and evaluation of musculoskeletal structures for diagnosis of joint disease. CT scans are commonly performed to determine tumor margins prior to surgery and to look for evidence of tumor metastasis.
CT scans can be performed on an outpatient service with a referral from your regular veterinarian. Patients are briefly placed under general anesthesia or heavy sedation during the CT scan and go home the same day. Our CT scans are read by a board certified veterinary radiologist to provide the most accurate evaluation possible.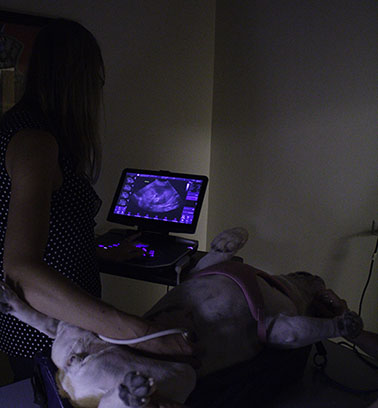 Ultrasound
Ultrasound biopsies and guided needle aspirations available.
Ultrasound uses high-frequency sound waves to look at organs and structures inside the body. It is a non-invasive diagnostic procedure. Ultrasound biopsies and needle guided aspirations are also available to obtain samples from internal structures without surgery.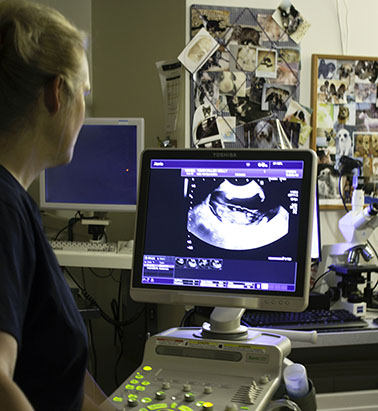 Myelograms
Special dye solutions to evaluate the spinal cord.